Collision Repair Experts in Edmonton
About Wolfe Collision
Wolfe Collision has been a preferred GM repair shop for years. During that time we have always based our operations around being customer oriented, and we strive to provide, not only a high level of customer service, but overall customer satisfaction with every client. We are also very proud to be a GM certified repair facility. Why should this be important when choosing a body shop? Wolfe Collision has experienced GM factory trained technicians, all GM equipment, in house certified GM technicians to complete any mechanical work on your vehicle, and an emphasis on using genuine GM parts for your repair. We provide a full GM factory service from bumper to bumper. When you bring your car to Wolfe Collision you know your vehicle is being repaired by technicians that know and understand your vehicle inside and out.
Collision Repair Image Gallery
Wolfe Collision takes great pride in bringing our customers vehicles back to pre-accident condition, and have them feeling confident their car was repaired correctly, inside and out. Feel free to check out some of the great work our team has done in our image gallery.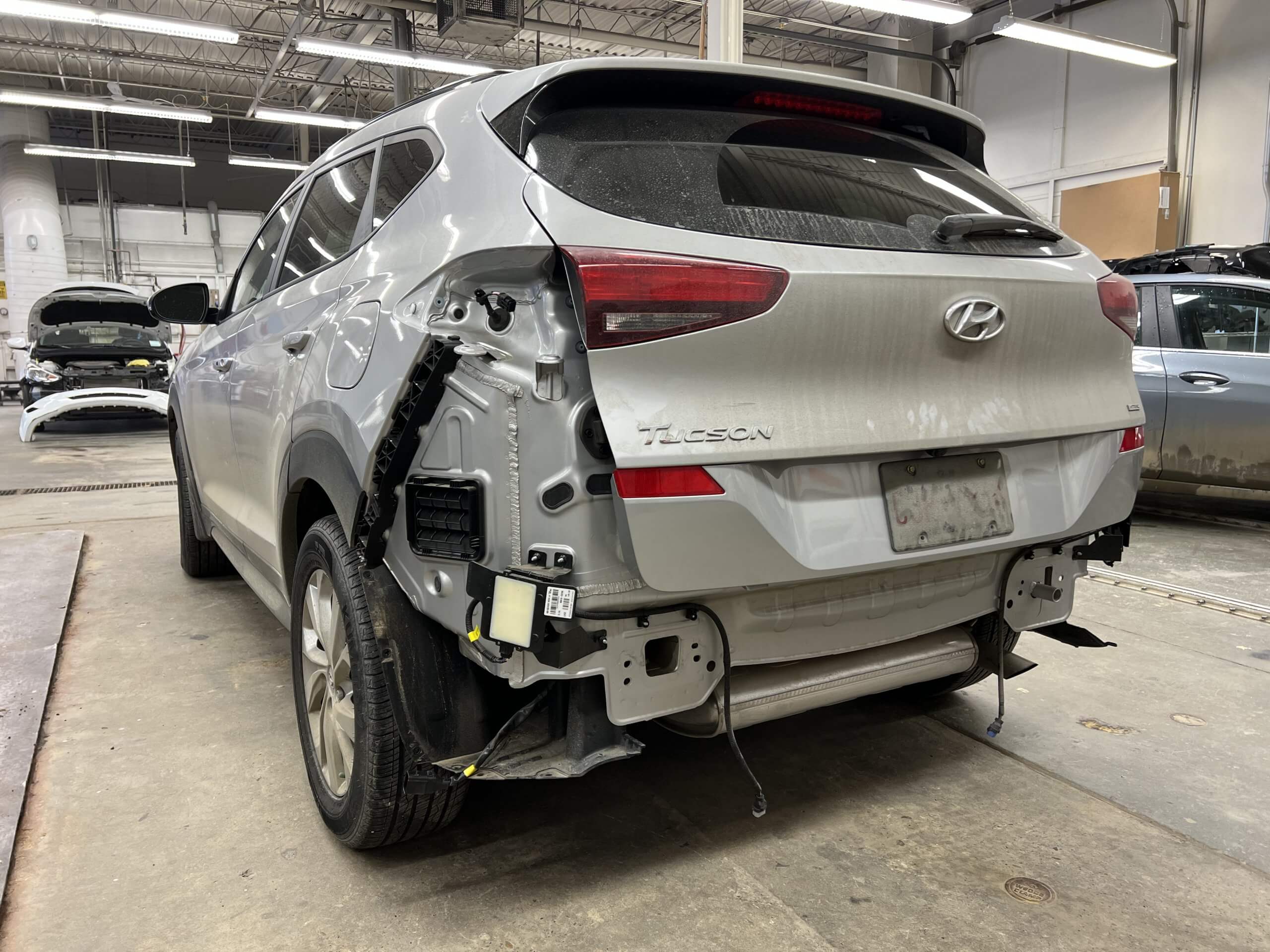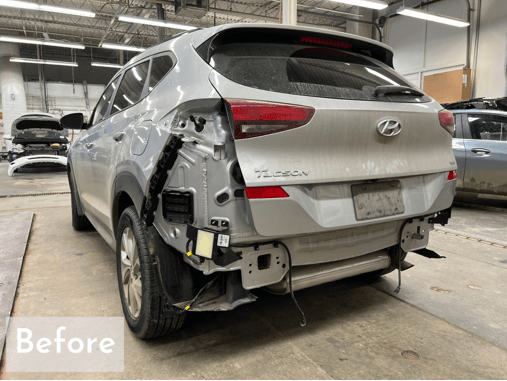 Choosing a Body Shop
If you are working with your insurance to get your vehicle repaired, here are some things to keep in mind:
You get to choose the body shop, it's the law. While they may suggest going to a specific body shop, you have the right to choose where you take your vehicle.
We guarantee the work of our body shop. In fact, we have a lifetime guarantee on all of our repairs. Your insurance company may try and use specific wording to make you believe that our guarantee isn't sufficient, however, this is not true. Our guarantee meets the standards needed for insurance companies.
We are on your side. If the insurance company is insisting you go to their preferred shop, it is because the shop is on their side. Choose a body shop that puts you and your vehicle's needs first.
We adhere to the quality standards you expect. We will repair your vehicle as per the insurance comapny's estimate. No extra billing, no additional charges.
We will match any "incentives" your insurance company may be offering to go their preferred shop. Do you want to trust your GM vehicle to a shop that may not have factory trained technicians and most likely will not use genuine GM parts and could compromise your warranty?
There is no comparison to OEM Parts. When you use OEM parts you are not only restoring the capability of your vehicle, but you are ensuring your factory warranty isn't compromised. In some cases, the "just as good" replacement or aftermarket parts need to be modified to fit. How does that maintain the GM quality you expect of your vehicle? Keep your GM a GM!
BOOK YOUR FREE ESTIMATE ONLINE