No one wants to get into an accident. No matter how big or small, there is a lot of stress that comes with navigating an accident. From trading insurance papers to deciding where to get your vehicle repaired, the to-do list is quite long. Here at the Chevy Farm, we want to make it easier. Our certified body shop is here to get you back on the road in a quick and efficient manner. We are conveniently located at 10145 178 St NW, Edmonton.
The Wolfe Collision Difference
When you take your vehicle to our body shop, you can rest assured that you are leaving your vehicle in capable hands. We won't waste your time, which is why we offer free repair estimates while you wait. This ensures you don't have to accept an appointment that is weeks away for a job that will only take a few minutes to do. When your vehicle is in our shop, you can have confidence knowing our shop features
Experienced GM Factory trained technicians.
GM equipment to do the job right.
In-house GM trained mechanical technicians to complete any mechanical work required.
Preference for using genuine GM parts for your repair.
A mission focused on customers; Completely Satisfied Customers.
BOOK YOUR FREE ESTIMATE ONLINE
What To Do Before an Automobile Accident
Be proactive and be prepared. PRINT OUT a copy of our Accident Checklist found below and keep it in your vehicle. You can also pickup one at our collision centre.
Make sure you have "loss of use" coverage on your insurance policy. (S.E.F. 20). This pays for a rental replacement vehicle when you make an insurance claim. The cost is minimal. Call your agent to inquire.
Ask questions. Our team is here to help you in a no-pressure environment. If you have questions, please call our body shop and ask for Nathan at 780-930-4144.
Choosing a Body Shop
If you are working with your insurance to get your vehicle repaired, here are some things to keep in mind:
You get to choose the body shop, it's the law. While they may suggest going to a specific body shop, you have the right to choose where you take your vehicle.
We guarantee the work of our body shop. In fact, we have a lifetime guarantee on all of our repairs. Your insurance company may try and use specific wording to make you believe that our guarantee isn't sufficient, however, this is not true. Our guarantee meets the standards needed for insurance companies.
We are on your side. If the insurance company is insisting you go to their preferred shop, it is because the shop is on their side. Choose a body shop that puts you and your vehicle's needs first.
We adhere to the quality standards you expect. Just like any other body shop, we will repair your vehicle as per the insurance comapny's estimate. No extra billing, no adidtional charges.
We will match any "incentives" your insurance company may be offering to go their preferred shop. Do you want to trust your GM vehicle to a shop that may not have factory trained technicians and most likely will not use genuine GM parts and could compromise your warranty?
There is no comparison to OEM Parts. When you use OEM parts you are not only restoring the capability of your vehicle, but you are ensuring your factory warranty isn't compromised. In some cases, the "just as good" replacement or aftermarket parts need to be modified to fit. How does that maintain the GM quality you expect of your vehicle? Keep your GM a GM! Those aftermarket parts are great if your vehicle is a little older, off warranty, and you want to save money.
Services
We are a full-service body shop, and are ready and able to help you get your vehicle back on the road in like-new condition. In addition to traditional body shop services, we also offer
Ceramic Paint Coating
Undercoating
Paint protection
Interior/Exterior Vehicle detailing
XPEL film protection
Paintless dent removal
Power Polishing
Headlight correction
Vehicle panel replacement (including but not limited to doors, hoods, trunks
Please contact us for a quote either by
phone
or
email
.
Questions and Concerns
We stand behind our workmanship for as long as you own your vehicle. Our fully equipped Collision Centre / Body Shop works tirelessly to match all colours and trims yielding a factory-quality finish. We are in constant communication with insurance companies to ensure that your vehicle returns to a like-new state quickly.
If you still have any questions or concerns, speak to our body shop manager. Nathan would be more than happy to answer any questions or concerns you may have to ensure you are completely confident in your decision to entrust your vehicle to our Body Shop.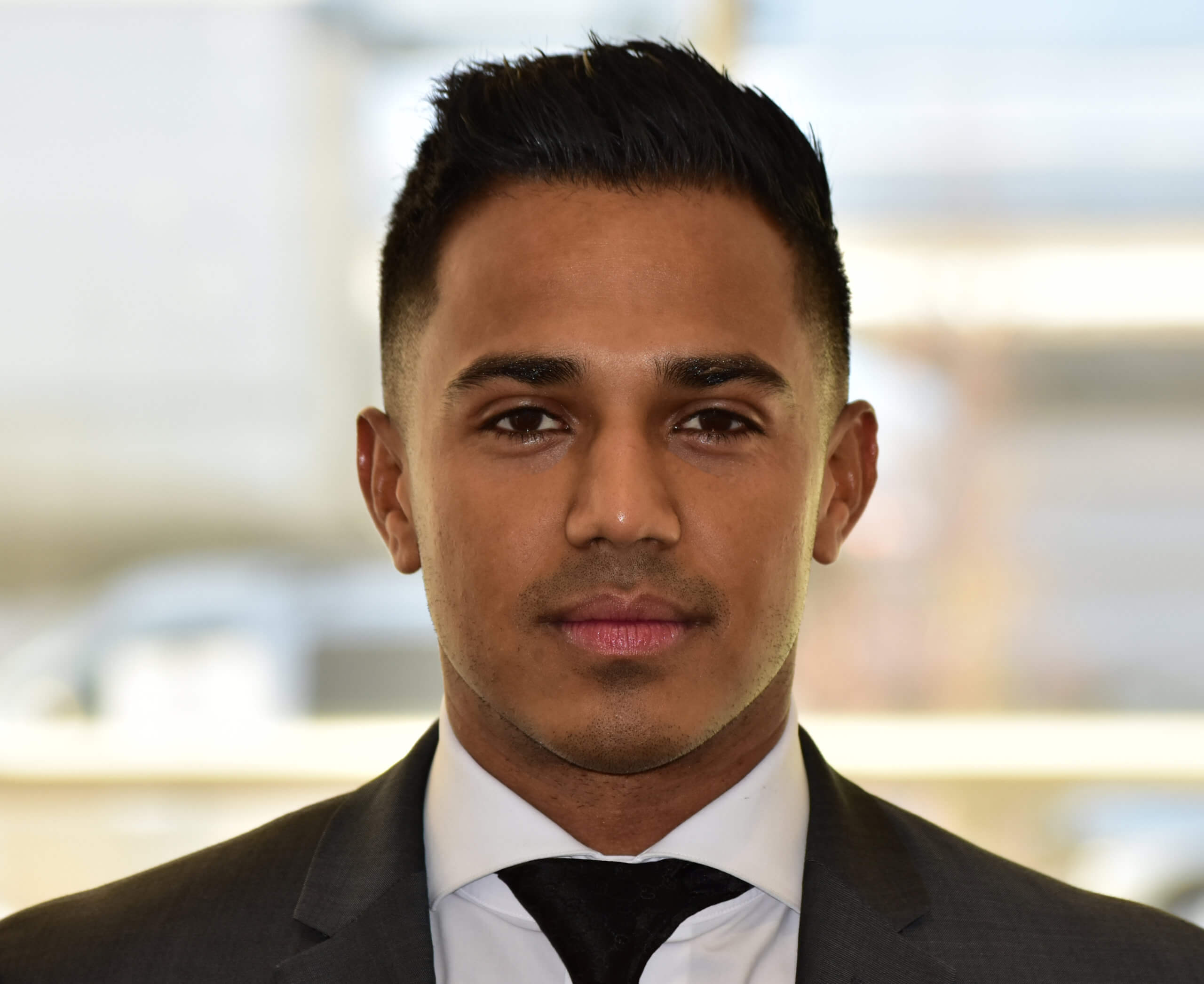 Nathan Murti
Manager, Body Shop & Service Operations
Call me: 780-930-4144